AES is proud to represent the Rice Lake family of railroad road scales.
The RAIL BOSS rail scale is ideal for weight verification and other non-NTEP needs, offering an easy-to-install and cost-effective method for weighing stationary railroad cars.
The SURVIVOR RT rail scale is a pit-type, Legal for Trade rail and truck combination scale, incorporating a rugged, accurate, heavy-duty weighing system with Rice Lake's best-in-class weighbridge design.
The SURVIVOR PL is a low-profile, pit-less modular railroad track scale, excelling in high-accuracy, Legal for Trade weighing applications.
It is important that we provide the proper Rail Scale for your application. There are a lot of things to consider when choosing a Rail Road Scale and we know what questions to ask. If you are serious about accuracy, long life, and suitability for your particular application call AES Scales at 888-237-7225.
We will provide free consultation and supply the information you need to make an educated and considered decision. We will ensure that the scale you purchase will deliver the results and the longevity you expect. In addition, we will stand ready to provide installation, testing, certifications and service support at your request.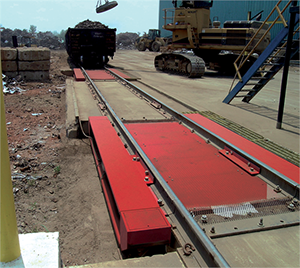 Railroad Scale Installation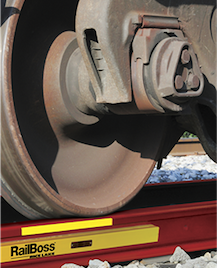 Railroad Scale Installation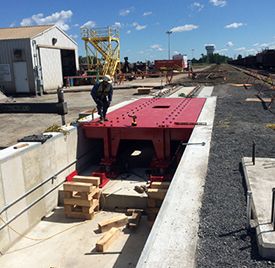 Railroad Scale Installation