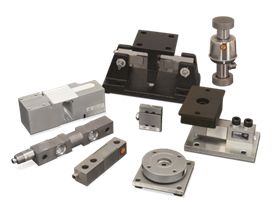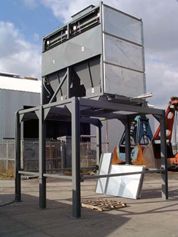 Tanks, Bins and Hoppers come in all shapes, sizes and weight capacities. They are used for storage, batching, mixing and dispensing of a myriad of liquid, powder, granular and aggregate products in a host of industries across the country.
Any of these containers can be transformed into a weighing device by the addition of load cells and a digital weight indictor providing the user with valuable information used to control all of the processes listed above. AES Scales has been providing this equipment for many years and we pride ourselves in our ability to solve even the most stubborn weighing problems.
It is important that we provide the proper equipment for your application. There are a lot of things to consider when choosing load cells for tank, bin and hopper applications. We know what questions to ask. If you are serious about accuracy, long life, and suitability for your particular application call AES Scales at 888-237-7225. We will provide free consultation and supply the information you need to make an educated and considered decision. We will ensure that the scale you purchase will deliver the results and the longevity you expect. In addition, we will stand ready to provide installation, testing, certifications and service support at your request.