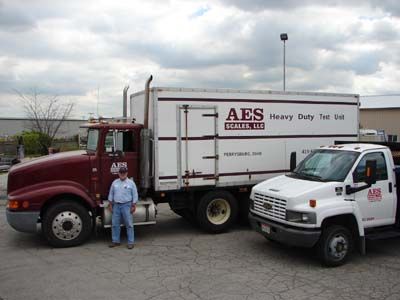 Truck Scale Maintenance / Inspections in Ohio, Indiana, and Michigan
In business your scale is every bit as important as your cash register. To insure accuracy and long service from your scale it is important to have it serviced, tested and calibrated on a regular basis. A service agreement with AES Scales will give you the insurance and peace of mind of knowing that your scales are not letting profits leak out the back door.
Periodic Scale Maintenance / Inspections
AES Scales, LLC has long offered Periodic Service Inspections to our customers. This service is designed to keep your scales weighing accurately and provide the documentation that is needed to comply with your ISO requirements. We will conduct a free survey of your equipment and provide you with a price quotation based upon the frequency of the services. You then sign a non-binding contract and the rest is up to us. Our factory-trained and State Certified technicians will test, calibrate and certify your scales while also performing routine cleaning and maintenance. We will provide detailed testing and calibration reports and we will store a copy of these reports at our facility.
Before the next scheduled inspection, our service department will contact you with a reminder and make the necessary arrangements to visit your facility. Knowing that your scales are all weighing correctly and that your ISO paperwork is all up to date will make the rest of your job a little easier. Our factory-trained technicians are committed to providing expert testing and calibration of all your weighing devices. Our fleet of mobile testing labs is fully equipped with NIST traceable test weights for all applications: from the lab to the truck scale and everything in between. We have two "HEAVY DUTY" test trucks with calibrated, state certified, weight carts to serve our truck scale customers. All calibrations are documented to ISO/IEC Guide 17025 standards.
Call AES Scales at 888-237-7225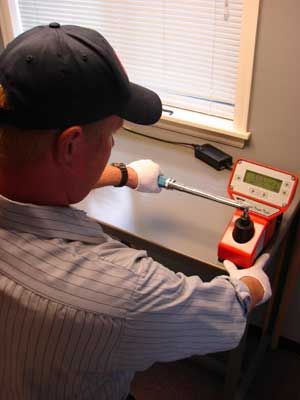 At AES Scales we maintain and inspect a wide variety of scales in Ohio and Michigan:
Truck scale inspections
Commercial scale maintenance
Agricultural scale repairs
Forklift/loader scales
Bench scales
Counting scales
Hopper/Bin Scales
Crane/hanging scales
Train hopper scales
Price computing scales
Mechanical scales
And more!