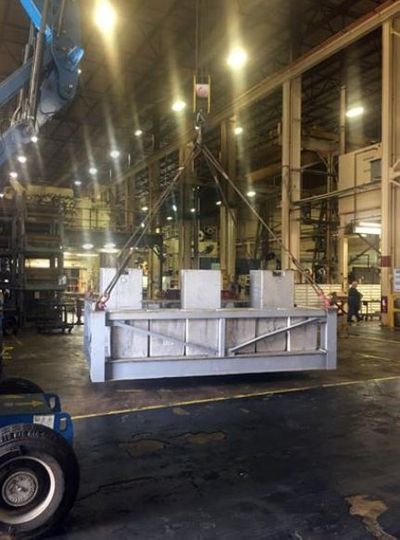 Test Weights for Crane Strain Testing
AES has long provided certified test weights and test weight baskets for the purpose of strain testing. When a new crane is put into service or an old crane is repaired it is often required that it be strain tested with certified test weights.
AES Scales can provide up to 80,000 lbs. of NIST traceable certified weights for load strain tests in Ohio, Michigan and Indiana.
If you have a need to perform a strain test call AES Scales at 888-237-7225 for a free estimate.